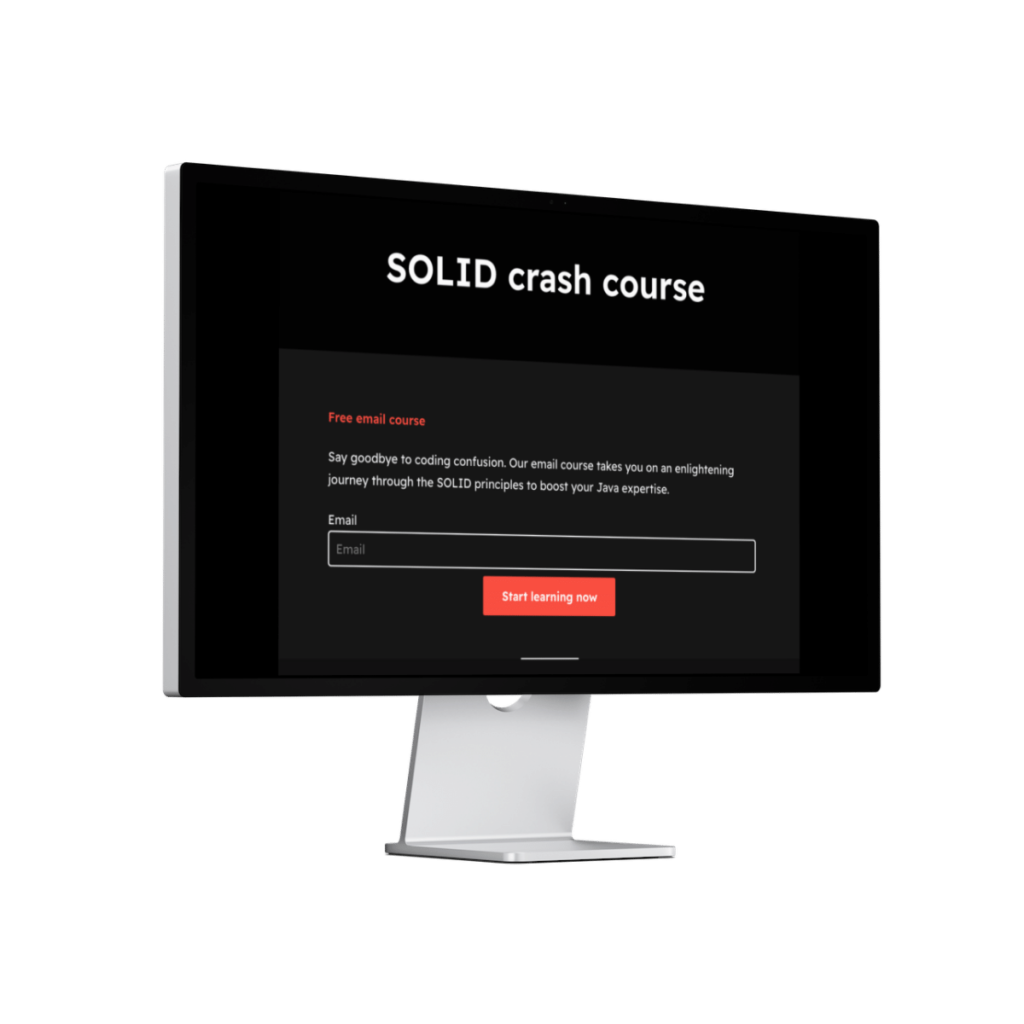 Free email course
Say goodbye to coding confusion. Our email course takes you on an enlightening journey through the SOLID principles to boost your Java expertise.
---
Structured format
Gain a deep understanding of SOLID principles and how they apply to Java programming.
Before, after in Java
Leverage real-world examples. In each lesson you learn how to refactor specific piece of code to SOLID.
Strong foundations
Step-by-step lessons will help you get your software crafstmanship on the road. Ready and implement!
---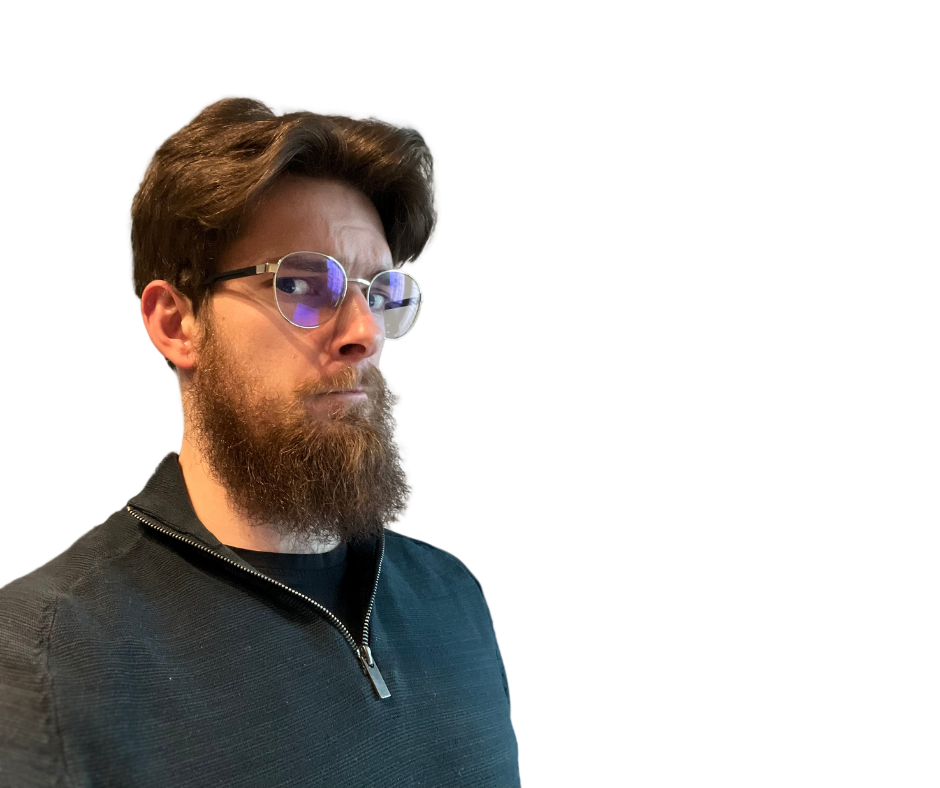 Jarosław Michalik
About the author
Google Developer Expert in Kotlin, conference speaker & educator.
Straight to your inbox.
Did I mention, it's free?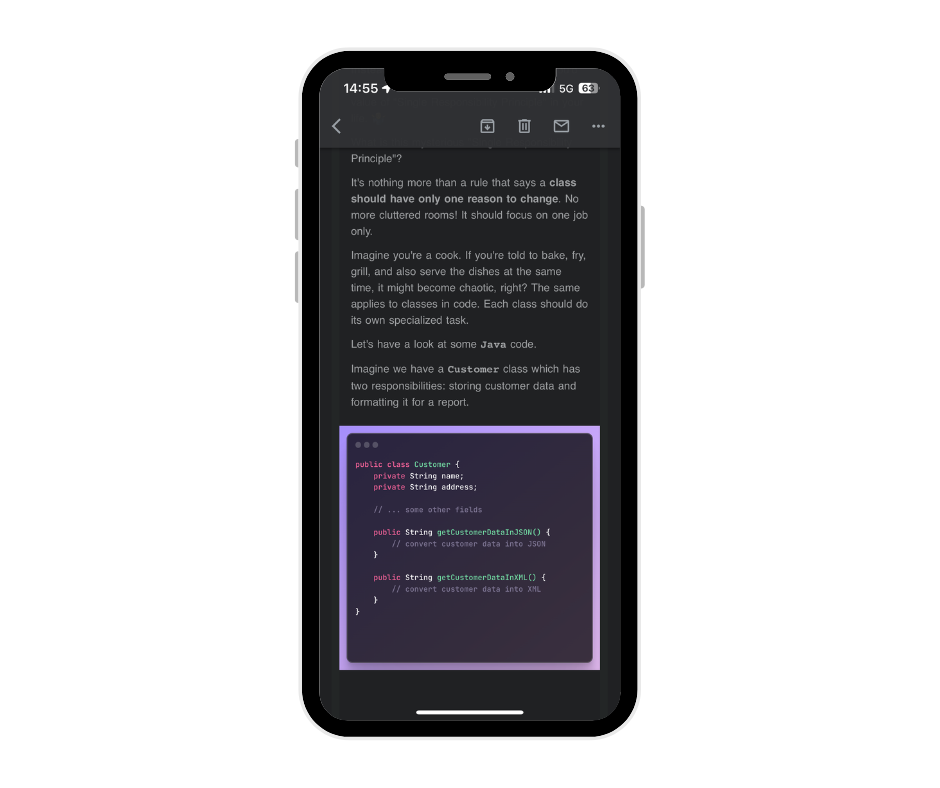 Join now and boost your skills.